It's every organisers fear, right?
That nobody is going to show up to your event. It's just this feeling in the pit of your stomach you can never shake. It doesn't matter if it's a music festival, or your Mum's 50th birthday party, it doesn't go away.
But there are ways you can ensure that people will come to your event. And, they're used by professionals each and every day.
In this article, you're going to see how you can use them too, to boost your guest list and get people dying to buy tickets…
1. Know Your Audience
Understanding your audience and who your event is targeted to is really important to boosting your guest list.
By knowing this you can get your branding, copywriting, marketing channels and even your event speakers or artists as targeted to your ideal attendee as possible.
For example, the marketing for Glastonbury Music Festival is much different to the marketing for SXSW Festival. Because, while they might both be music festivals, they appeal to really different people.
Get to know your audience, what they like, and how you need to interact with them. This is a surefire way to get more attendees to your event before you even begin.
2. Create An Event Webpage
Whether your event is standalone, or part of a bigger umbrella, it's always worth having a site for the event all by itself. Just like this one from Jungle Love Festival: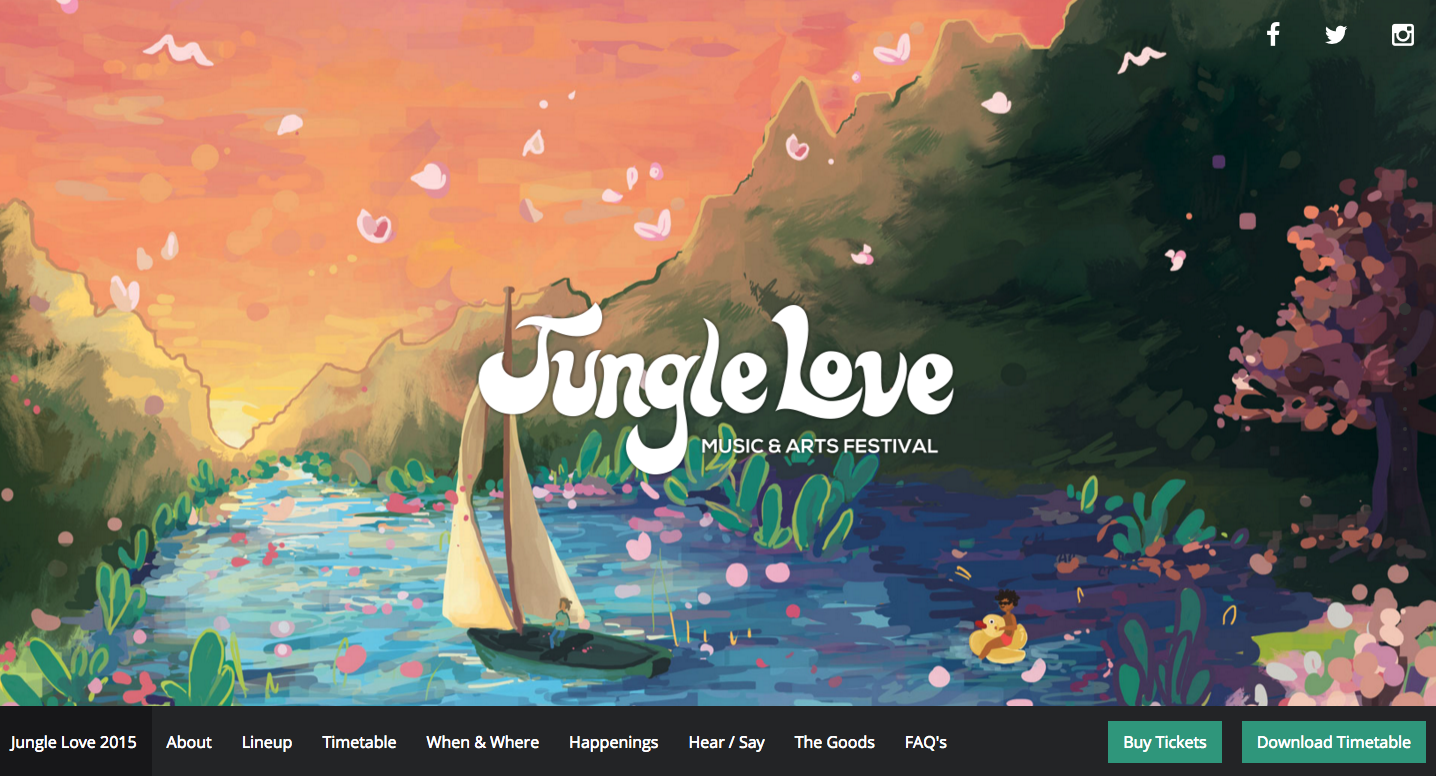 This creates more authority for your event, and makes it easier for you to find through search engines. It also takes away any barriers to converting people – like making sales through third party sites – that happen when you're on someone else's domain.
3. Create a Pre Register List
People are forgetful. They say they're going to do something, but life happens and it just never happens. So, don't rely on their memories, and give yourself the chance to remind them of it.
Like the Shipwrecked Music Festival have done, offer the opportunity to pre-register for tickets so that they're not only guaranteed a ticket for registering, there's no chance that they'll forget to attend. Because you'll be sending them a nice little reminder and the occasional update in the run up: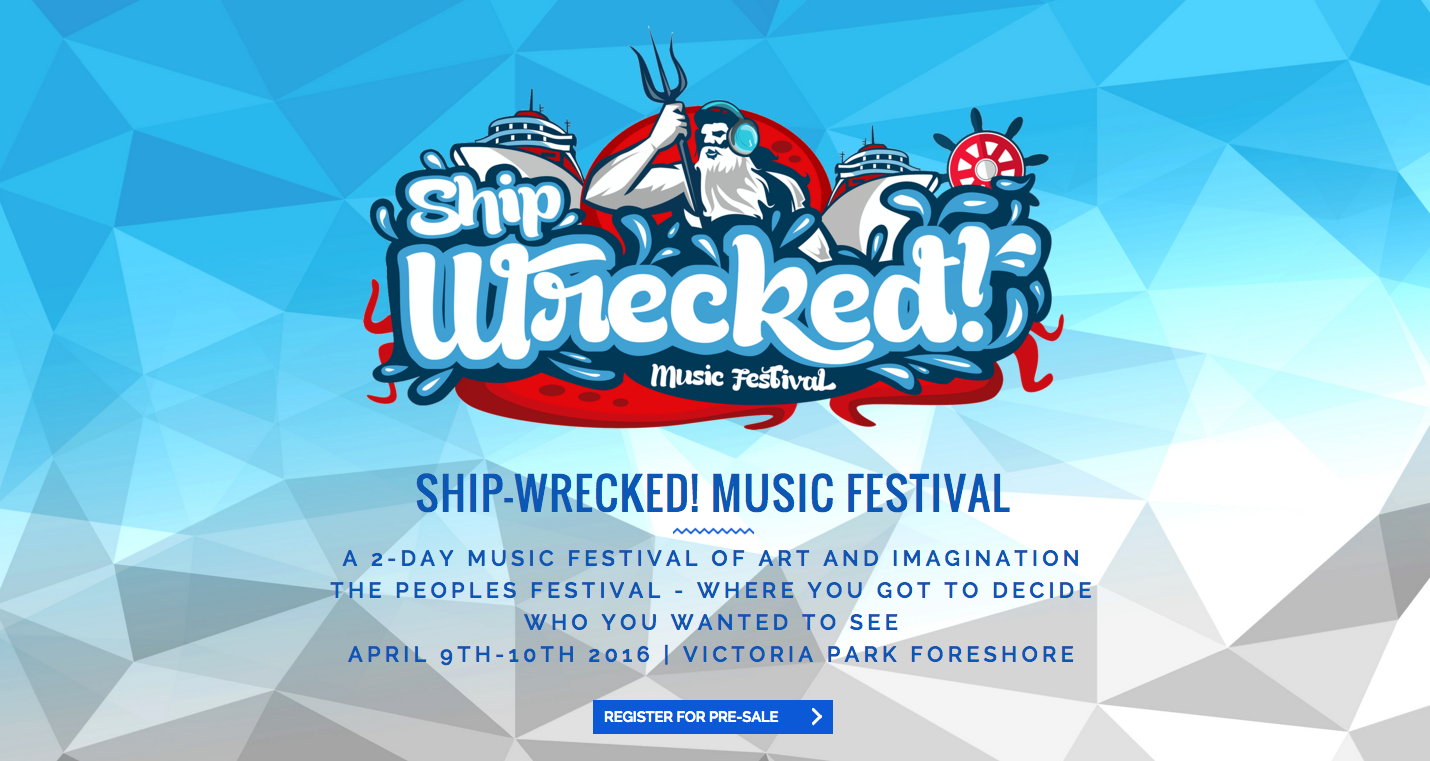 4. Sell multiple releases
Early bird prices help add a level of exclusivity, which has been shown to help the word-of-mouth marketing of events and products. But why stop at just one release?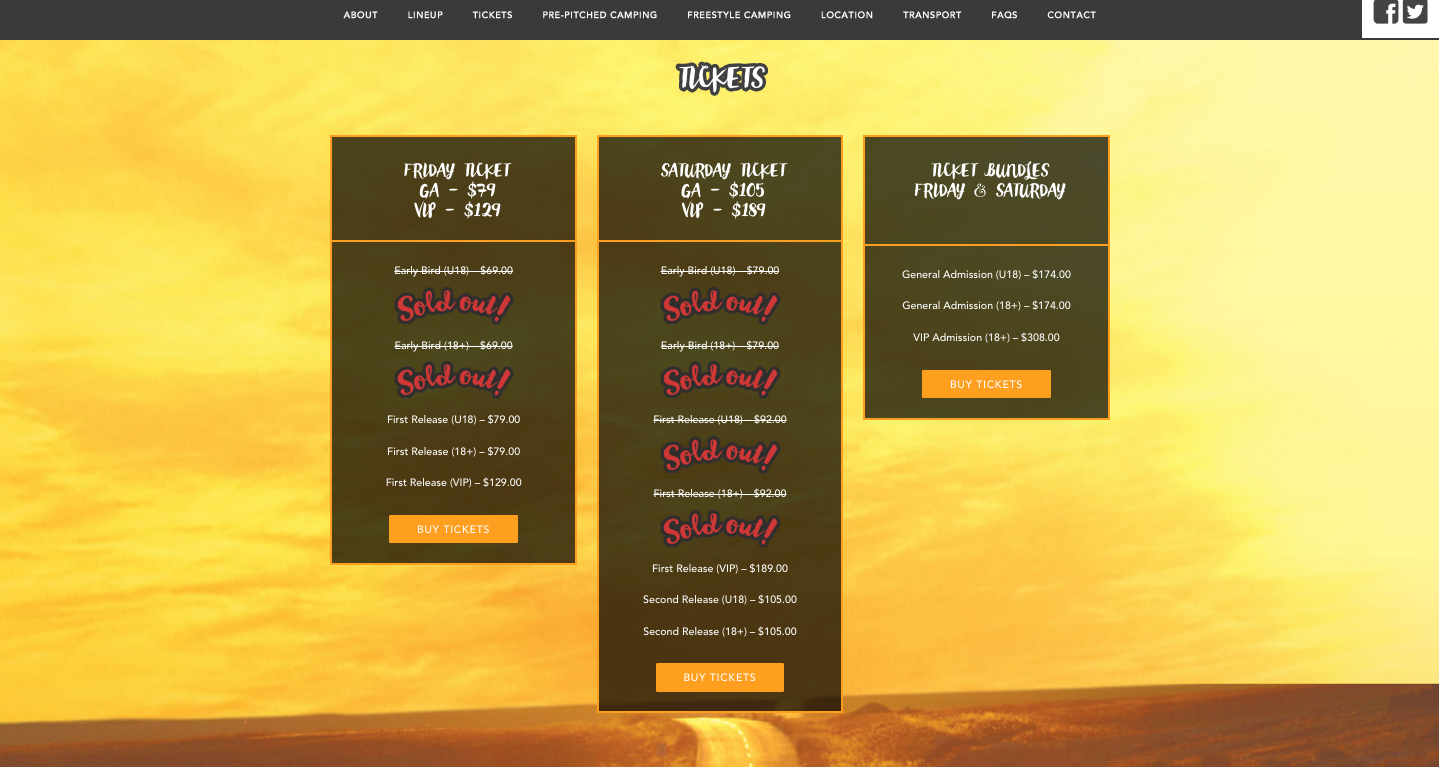 For example, Vanfest Festival stagger the release of their tickets to give people as much opportunity to buy, while still maintaining the exclusivity of the early bird release. By giving the different releases perks, benefits or titles you can make this even more enticing to people.
5. Create promo clips from your last event
What better way to get to people to want to come to your event than showing them what they missed out on last year?
This page from the Castaway Festival on Rottnest Island doesn't only create a feeling of nostalgia in the people who were there last year. But, it also creates feelings of amazement, curiosity and interest.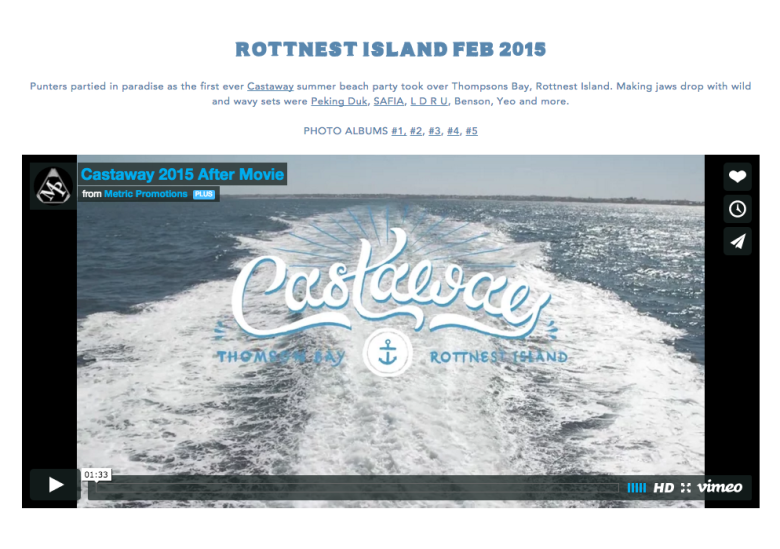 6. Go Where Your (Potential) Attendees Are
The days of promoting your event through flyers, posters and billboards in the hopes that someone interested will see it are well behind you now. Instead, it's time to look at targeting your adverts to exactly where your ideal attendee is spending their time.
For example, you can set up Facebook Advertisements through your event (or company) page and target them to people based on their:
Interests
Tastes
Search history
Relation to competitor events
Heck, you can even do it for the other pages they've liked on Facebook. Giving you a chance to laser focus your marketing to the people who are most likely to attend.
7. Pick The Right Speakers…
Having the right names at your event can boost attendance and sign ups almost overnight. And, it's one of the most employed tactics by event fundraisers the world over.
You just need to look at the consistent success events like TED, who bring together the top minds from all over the world to speak at their conferences: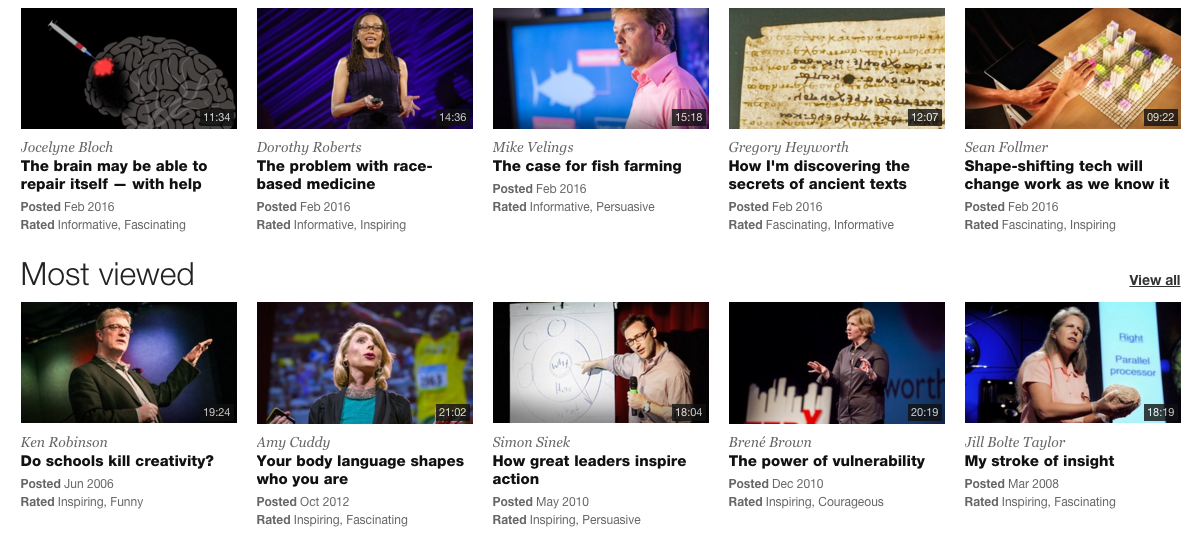 Not only do their events sell out quickly, they even spawn spin-off events called TEDx Conferences the world over for people that can't attend the main event, like this TEDxSydney event.
8. …And Give Them Easy To Share Content
Your speakers come with their own audience and following – be it social media, real world, or both – so it's a great idea to leverage that to promote your event.
Try creating content like blog posts, pre-written tweets or downloadable PDF's that they can share with their audience to entice them to come to your event. Or, even better, get them to write about their experiences themselves.
9. Get Your Attendees To Write Blog Posts
HubSpot had the first registrant to their Inbound 2012 write a blog post about reasons why this event was unmissable. It's social proof at it's finest.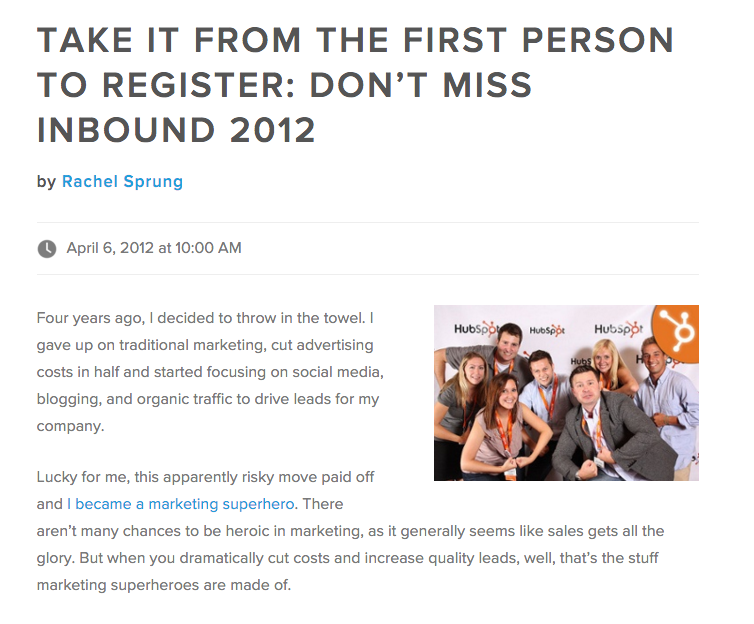 10. Feature Your Lineup
Showing off who will be at your event is the perfect way to generate hype around your event. You can directly attract their fan base, as well as justify to people who are maybes why they definitely need to be at your event.
Take a look at this line up from Beyond The Valley: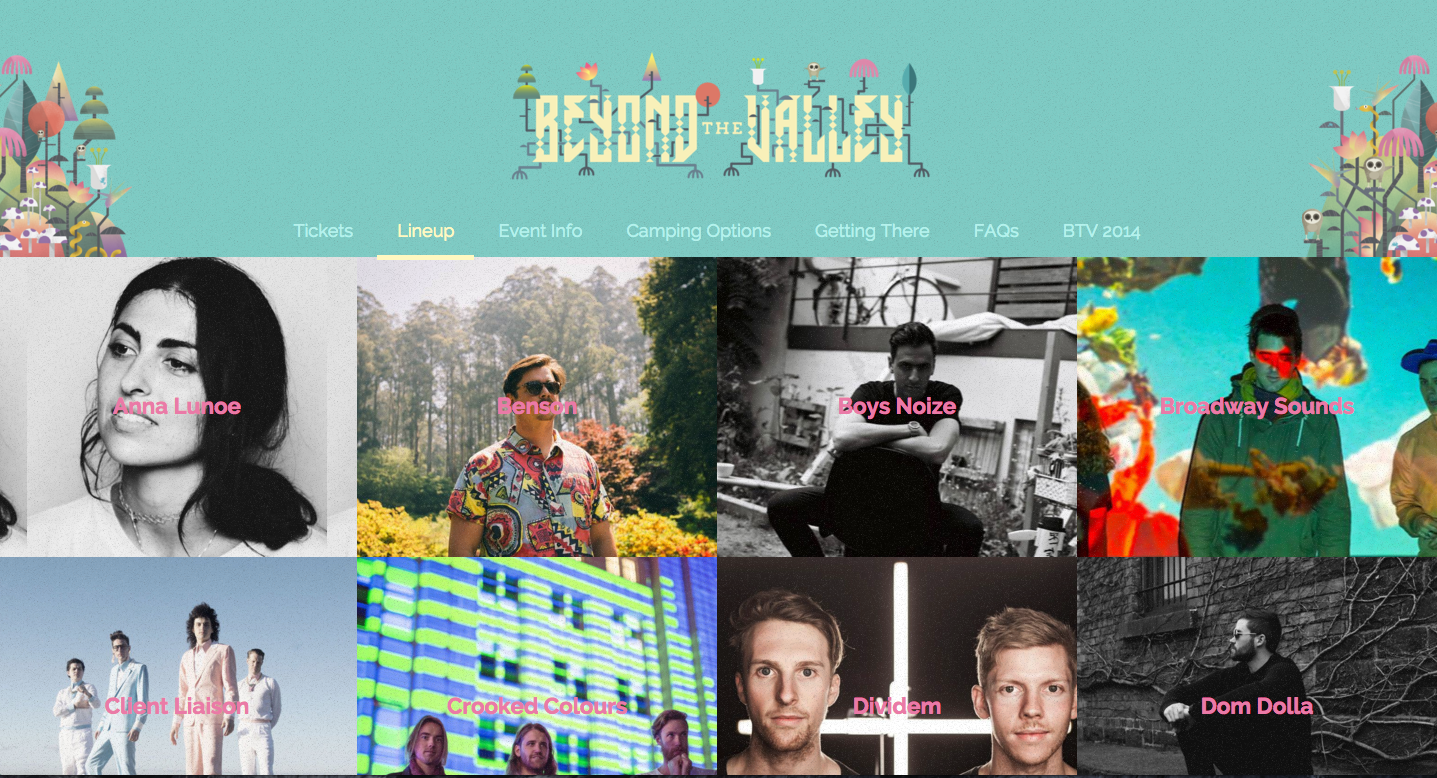 While you might not know all of the names, their fans will know who they are. And they'll be asking their friends if they want to come and watch, too.
11. Create An Event Competition
Competitions can work serious magic on getting people to come to your event. And, with the ease of setting up competitions on platforms like Twitter, it can cost you nothing to do as well.
For example, in exchange for joining their email list Hideout, the Croatian music festival, offered a competition for people to win an all expenses paid VIP experience.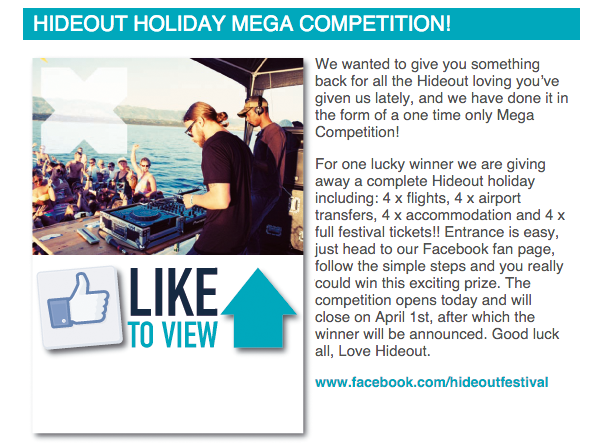 Now, even if that only grows your mailing list by a little, that's still more potential attendees to your event (this year or next year) with little to no expense to you.
12. Use Merchandise To Draw In Fans
An event comes with it a sense of belonging to something bigger. You definitely know someone who's got an arm full of wristbands from the events they've been too, that they refuse to cut off. And by offering merchandise you tap into that desire, as well as promoting your event for free.
For example, take a look at the Paradise festival: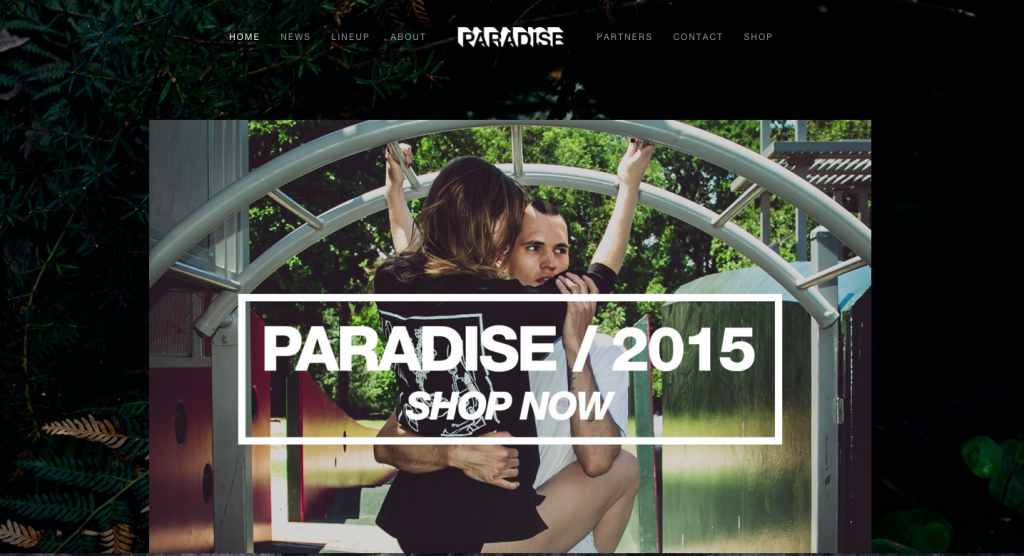 13. Get Your Sponsors To Promote To Their Audience
Companies don't sponsor events that are irrelevant to their product. So, they'll have an audience of hundreds or thousands of people who would benefit from your event. And, the more people that attend, the better their brand will do, too.
Like how RedBull often promote the X-Games to their adrenaline junkie audience: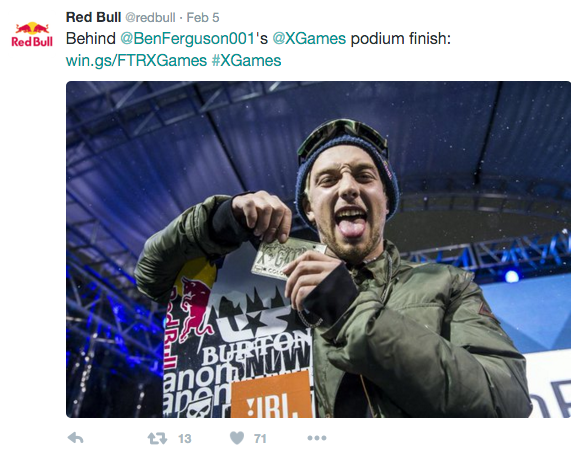 Or, you know, just have a dig at a team in another major sporting event…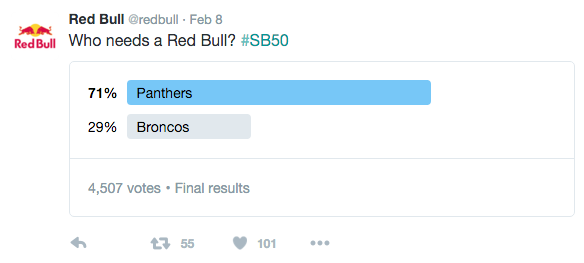 14. Generate In-House Promotion
Don't forget about the people who work for you, either. You've got a whole host of people with contacts and friends who will be interested in the event your creating or promoting.
You can simply send out an email asking people to tell all of their friends and family. Or, create an incentive program for who can get the most sales or sign ups. Whichever works for you.
15. Create Image And Videos To Get Better Social Media Reach
If you want to use Social Media to boost your events there are two statistics you should know: Facebook organic reach is 8-9% for videos and images get 2x more engagement on Twitter. Which means if you want to get more engagement for free, you should take advantage of them.
For example, when Coachella the Californian Music Festival shared this video of their 2015 festival, they got a huge half-a-million views: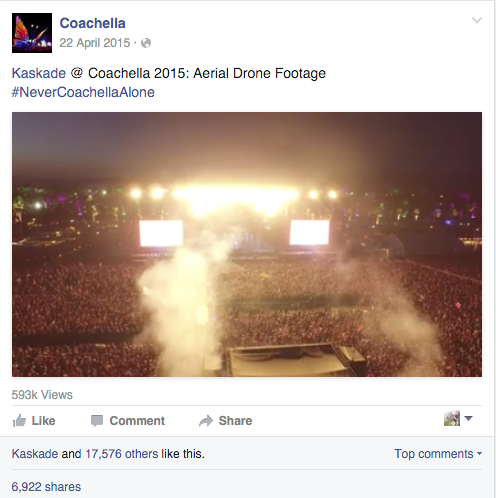 16. Create Image And Videos To Get Better Social Media Reach
There will often be people who want to travel to your event, but don't know much about the location. After all, it's probably not where they were planning to spend some vacation time this year.
So, promote what's good about the city they'll be visiting, and what they can do outside of the event.
17. Reward Previous Event Attendees
Want to get people to come back to your event? Reward them for being the fantastic, loyal, wonderful people they are.
Think about:
Offering discount tickets
Giving a free upgrade to VIP
Free merchandise or drinks
Priority camping
Anything that makes their trip back to your event easier, and makes them more likely to bring friends along too.
18. Make The Event A Prominent Part Of Your Website…
Do everything you can to give your event as much exposure as possible, like how the AFL added this countdown timer to their site for the 2015 Finals: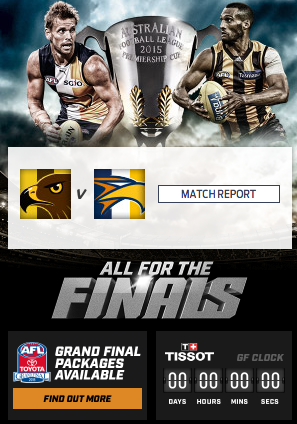 And pushed the FOXTEL Footy Festival by placing this advert on every relevant page.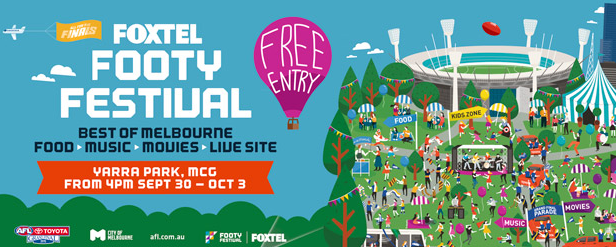 19. Create Powerful Online Call To Actions
A powerful call to action can be the difference between a sign up or a drop out. Even a simple change of wording on your clickable buttons, as the guys over at Canva found, can boost clicks by over 200%.
Try and follow these best practices to get more from your buttons:
Talk to the person directly
Create a deep sense of urgency
Start a conversation
Keep it short, sweet and simple
20. Make The Most of Holidays And Social Events
There are events already pre-planned into people's lives that you can take advantage of. Public Holidays and cultural events are a great way to get people out of their houses and into your event, especially if you can create a strong tie with it.
Like how Sydney manages to host the largest Chinese New Year festival outside of China, with only 6.5% of their population actually being Chinese: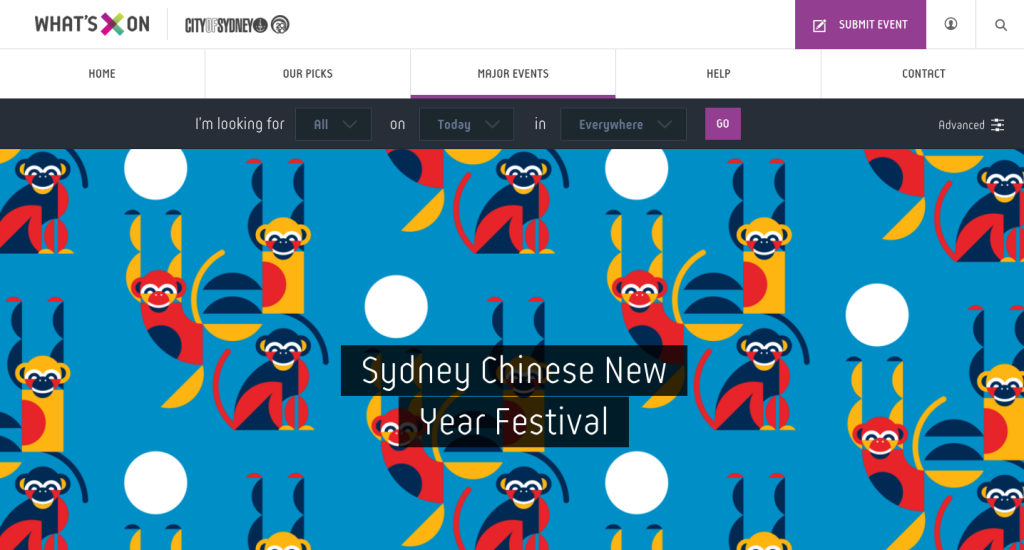 21.  Use Your Industry Contacts
Have you ever heard the saying, 'If you don't ask, you don't get'? Well, it's never applied more than when you're trying to get more people to your event.
There are always people in your industry willing to get involved with, or promote, your event. All you have to do is get out there and ask them. The worst they can say is no, right?
22. Offer Timely Discounts
Flash Sales – where you offer a discount for a short or limited amount of time – have been a staple of the retail industry for years. But, why not apply them to your ticket sales, too?
Social Media Examiner use this technique to create urgency for their networking event tickets, as well as convert anybody who might be put off by the full price of the ticket:

23. Use Facebook Events To Attract Attention
Facebook Events are perfect for getting your event out there for free. As we spoke about in this article, people have been able to sell out their events for free by using this feature.
All you have to do is set up an event page, and promote through the channels you've got.
Not only will people posting and saying their attending add to the social proof, the new 'interested' feature can promote your event for you. Because, when someone views it, even if they don't say they're going, it lets all of their Facebook friends see that they're interested in attending.#
It's almost like free advertising!
24. Create An Accessible Twitter Hashtag
Getting an event trending on Twitter is a big goal for many events. But, even if you don't get it trending, having a hashtag people can use to talk about your event can boost engagement and attendance.
Make sure it's easy to use, simple and relevant. Like this one for the NME Awards: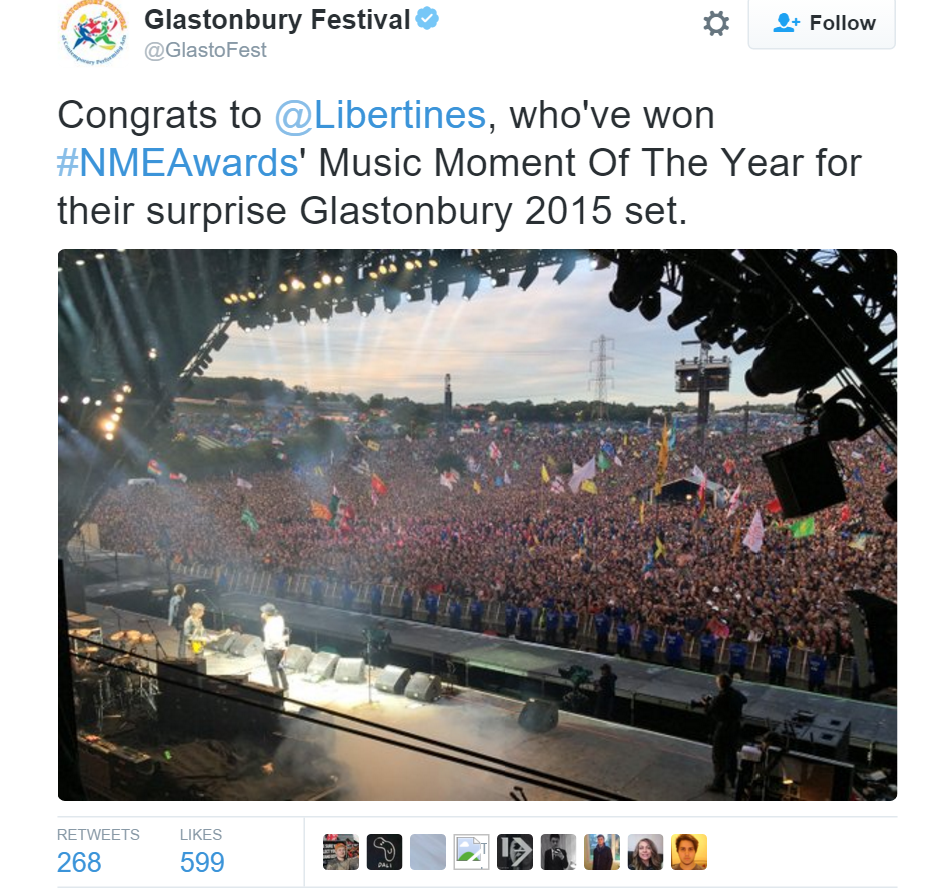 25. Use Virtual Tickets To Increase Accessibility
Who says people actually have to be at your event, to be at your event?
You can increase attendance by taking it online and getting people involved through the internet. This works especially well if you're a conference or industry specific event.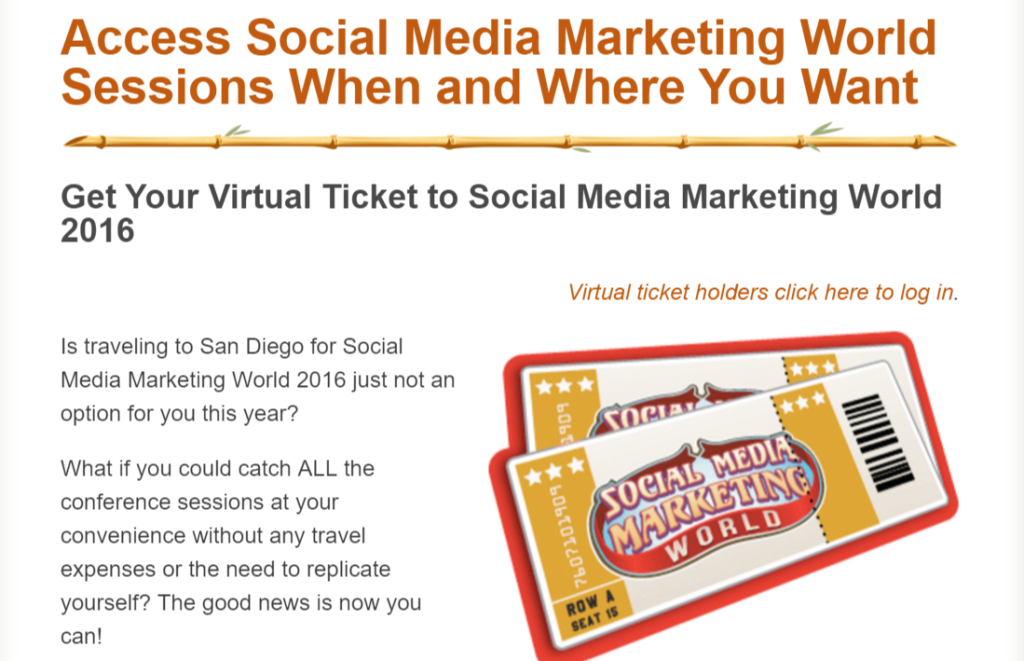 For example, Social Media Examiner have opened up their 2016 conference to people who want to attend through online-only access. Perfect if you don't have the funds, or the time, to travel halfway across the world.
26. Re-Think What Makes A Relevant Invite
Think outside the box, who else would benefit from your event?
If you're running a social media conference, don't just look at social media marketers, focus on getting small businesses and startups there, too. They could all benefit from the knowledge you're sharing.
27. Don't Be Scared Of Paid Distribution
It's great to try and promote your event for free. But, if you do have the budget to do some paid advertising, you should definitely take advantage of it.
It's much easier to increase your reach, especially across social media, if you're paying to get your content and line ups in front of as many relevant people as possible.
28. Don't Be Scared Of Paid Distribution
You've probably seen events that fall into the trap of creating thin content for their event. It usually stops at a flyer or a short email about what you can expect.
But, in today's world of content-driven marketing, that just won't cut it. You need to create in-depth, engaging content that people can really sink their teeth into. Another great tactic used by the Paradise festival: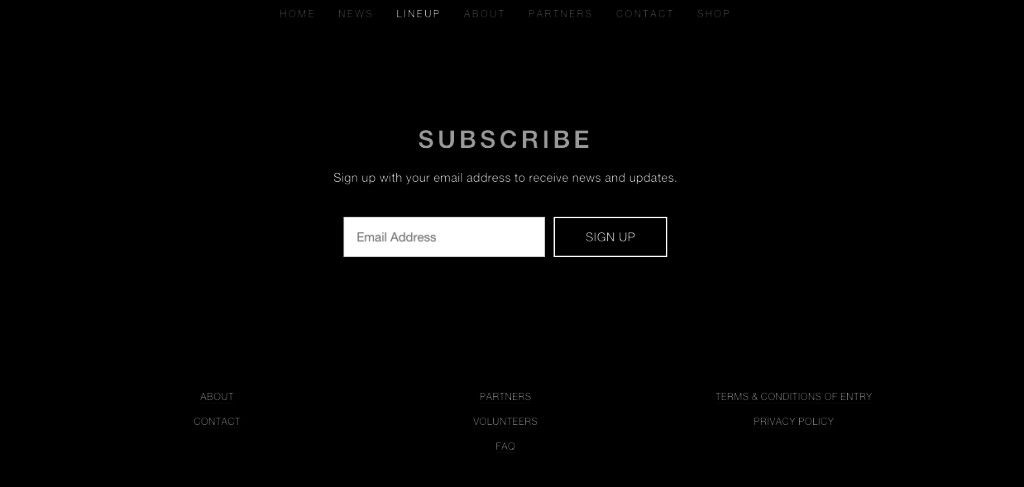 Their site comes equipped with in-depth blog and mailing list content to keep you engaged year round, and boost interest and sign ups through all forms of media.
29. Don't Be Scared Of Paid Distribution
You want as few barriers between you and people coming to your event as possible. So, you want to make your invites and opt-in pages clear, accessible and impossible to say no to.
If you're sending invitations out to people by email, try segmenting your list so you can approach different people with different emails based on their interest, age or how they came across your site.
But, always make sure they're simple to read and access and your call to actions – as you saw before – are powerful.
30. Add A Calendar Reminder On Your Event Listing
This is a simple tactic that we use here at Ticketbooth, but it brings about great results. By adding a calendar reminder to you event that people can use on their phones, desktops, tablets or laptops, you can keep them constantly reminded that your event is coming up.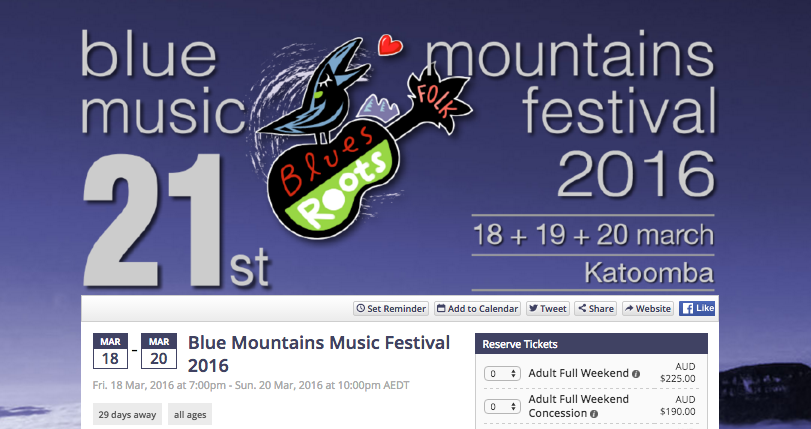 This might not get you more attendees, but it'll stop people who are are definitely interested from forgetting or dropping out.
Over To You…
There you have it, 30 industry hacks to make sure your event is overflowing with guests. Now, I want to hear from you. Which methods are you going to use, and which ones had you never even heard of? Let me know in the comments…